---
Locations
Charlotte, NC
Two Metropolitan Area Offices:
Denver, NC | Fort Mill, SC
Columbia, SC
CES Group's Design Services Division provides comprehensive planning, design and construction services for private development, public infrastructure and public space enhancement.

Using the latest tools, such as Civil 3D 2020, MicroStation V8i and SITEOPS design software, our staff of licensed Professional Engineers, Landscape Architects, LEED APs, CAD Designers/Drafters, Construction Managers, and Inspectors has the expertise and experience to deliver your project on time and within budget. Our services range from feasibility studies, through design, construction document preparation, permitting, scheduling and construction administration/observation.

In addition to the technical nuts and bolts of infrastructure and site design, there should ideally be an artistic aspect to private land development and public spaces. CES Group's frequent integration of landscape architecture and civil engineering expertise on the same project design team results in much more functional, aesthetic and sustainable improvements, while adding real value. Our in-house environmental engineering capability completes the circle of expertise needed for the design and construction of ecologically sound physical improvements.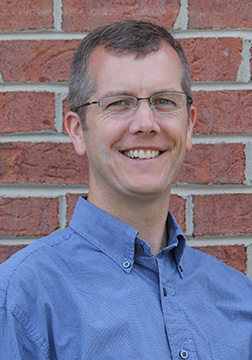 David Lutz, PE
Partner / Principal Engineer
BS Civil Engineering, Clemson University
Licensed Professional Engineer: NC, SC, MD, IL

Dave Lutz is an accomplished design engineer and project manager, with over 20 years of experience on a wide range of public infrastructure and private development projects, including federal facilities, state and municipal roadways, public utilities, commercial, industrial and institutional sites, single-family and multi-family residential developments, and public schools. His areas of specialized expertise include CPM scheduling, sustainable design, storm water management, and erosion control.
Augustine Wong, PLA
Design Services Division Manager
BA Landscape Architecture & Environmental Design, University of Minnesota
Masters in Urban Planning, University of Washington
Licensed Professional Landscape Architect: NC, SC, WI

A talented designer and project manager who also speaks several Southeast Asian languages, Augustine possesses exceptional hand sketching skills and has diverse experience in LRT/BRT design, small area plans, downtown plans, resort master planning, parks and greenways, land planning and development, and transportation aesthetic design. In addition to founding his own firm, Auggie held leadership roles in multinational consulting firms in both the US and Singapore, prior to joining CES in 2020.
Thomas Cannarella, PE, LEED AP
Columbia, SC Branch Manager
BS Civil Engineering with Environmental Concentration, University of Delaware
Licensed Professional Engineer: South Carolina
Licensed Professional Planner: New Jersey (inactive)
LEED Accredited Professional

R. Thomas Cannarella, PE, LEED AP has over 20 years of experience as a licensed Professional Engineer covering a diverse range of projects including commercial, public, governmental, and residential types. With a strong background in services from feasibility studies to civil-site planning and engineering design to construction oversight and inspections, Mr. Cannarella has seen and understands nearly all aspects of land development. Not only is he cognizant of the driving forces and challenges which are involved with a project, such as strict budgets, tight schedules, and planning/zoning/environmental constraints, but he has established a track record of applying his experience and sound technical aptitude to develop creative, solution-oriented approaches needed to make a project a success.
"Working with a challenging site, CES Group completed the site planning and design, and we couldn't have received better service. Our club has been a terrific success during tough financial times, and much of that success can be attributed to the services supplied by CES Group. Even after the project was complete, they remained available and helpful."

Robbie Smith
Owner & Developer, The Club at Westport & Charlotte Racquet Club North

CES Group provides studies, planning, design, documentation, permitting and construction services for the following types of public and private sector projects:
Transportation

Roads, Urban Streets, Highways
Parking Facilities
Pedestrian
Greenways
Water Resources

Water Systems
Waste Water Systems
Storm Water Management & Compliance
Erosion & Sediment Control
Land Development

Commercial, Industrial, Institutional & Residential
Parks, Recreation & Public Spaces
Sustainable Design & Low Impact Development
Construction

Documentation & Permitting
Bid Document Preparation & Assistance
Value Engineering
CPM Scheduling & Review
Construction Management
Construction Observation
"CES has provided civil engineering services for the Lincoln County School District on multiple projects at four schools this year, and has done an excellent job. They have been very responsive and thorough."

Darrell Gettys
Executive Director of Facilities, Lincoln County, NC Schools

Geomatics refers to the integrated approach of measurement, analysis, management, storage and display of both two and three-dimensional Earth-based spatial data.

This data is collected, processed and manipulated using state-of-the-art information technology software and hardware. It has applications in all disciplines that depend upon spatial data, including but not limited to environmental studies, planning, engineering, navigation, geology, mining, oceanography, infrastructure and land development. The science and technologies used in geomatics should always be subject to and balanced by the judgement of a Professional Land Surveyor.

CES Group's field crews and office personnel, led by eight experienced and licensed professional land surveyors, use cutting-edge 3-D Scanning, robotics, GPS and 3-D software to deliver the most timely and cost-effective surveying, mapping and real property documentation services available. Field personnel are equipped with premium instrumentation and tablet computers that employ Trimble Connect technology, for efficient on-the-go storage and transmission of data.



A nationally recognized & locally-minded team, we've earned our reputation as Charlotte's Premier Land Surveyors.







Interested in joining our growing Geomatics team? We're currently recruiting survey crew chiefs and field personnel – learn more in Careers.
Kent Hudson, PLS
Partner / Division Manager
AS Civil Engineering & AS Graphics Technology, York Technical College
Licensed Professional Land Surveyor: NC, SC

Kent Hudson is experienced and proficient in all aspects of survey department management, including estimating/budgeting, time, resource and staffing allocation, strategic planning, business development and proposal preparation, and quality control of field and office tasks. He has consistently directed projects to completion within budget parameters by changing inefficient protocols, introducing procedures to reduce errors, improving communication, and modeling an organized framework of project execution and control. Kent has 20+ years of progressive experience, including private sector roles as a crew leader, survey manager, and vice president of operations, as well as having been a crew leader with the SC Department of Transportation. Kent is an active member and former President of the South Carolina Society of Surveyors (SCSPLS). He was the 2011 Tri-County Surveyor of the Year, as well as Editor of the SCSPLS publication, "Benchmark".
Trey Harter, PLS
Survey Operations Manager
AS Civil Engineering Technology - Magna Cum Laude, Trident Technical College
BS Surveying & Mapping (Pending), East Tennessee State University
Licensed Professional Land Surveyor: NC, SC

A detail-oriented problem solver with strong leadership attributes, Trey Harter has 20+ years of hands-on experience in all aspects of land surveying, including boundary surveys, mortgage surveys, topographic surveys, design surveys, residential, commercial & public infrastructure construction staking, elevation certification, subdivisions, as-built surveys and ALTA surveys. His responsibilities have included project and personnel management, deed research, field crew direction, drafting, calculations, preparation of legal descriptions, and subdivision plat preparation & recording.
Glenn Lesser, PLS
Survey CAD Manager
BS Business - Cum Laude, State University of New York at Buffalo
Licensed Professional Land Surveyor: NC

Glenn Lesser has more than 19 years of land surveying experience. Beginning as a field survey technician with a well-established Charlotte, NC land surveying company, he was promoted to a crew chief position within 3 months. After gaining a solid base of knowledge in field surveying practices, he began training and development of CAD skills, which soon led to a full-time office position as a survey CAD technician. He continued to assume more responsibility for data and project management details, further expanding his knowledge base, becoming licensed as a North Carolina Professional Land Surveyor in 2008. As the firm's Survey CAD Manager, he assumes primary responsibility for back-up data quality review and accurate production of drawings. He has extensive experience with property records research, platting and ALTA surveys.
Chris Lands, PLS
Project Manager
Bakersfield College
Licensed Professional Land Surveyor: NC

Chris Lands has more than 25 years of comprehensive land surveying experience, having held the positions of Instrument Operator, Party Chief and Project Manager. He is proficient in the use of both AutoCAD and Carlson software, as well as in the operation of robotic and GPS equipment. He has performed route surveys for water distribution system and sanitary sewer system design, topographical surveys for new NCDOT interstate highways and existing roadway improvements design, and construction staking on NCDOT interstate and primary highways and private development projects.

In his current role as a Project Manager, Chris is responsible for client communication, field crew coordination and quality control for a wide variety of boundary, topographic and construction surveying projects. He prepares proposals, coordinates design survey requirements with our Civil Engineering Division, and prepares boundary and topographic survey documentation using Trimble Business Center and AutoCAD Civil 3D 2017 software.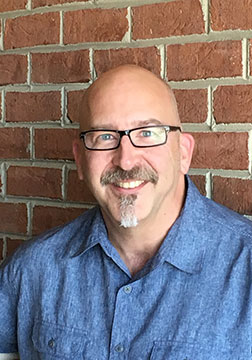 Phil Fowler, PLS
Project Manager
Central Piedmont Community College
Licensed Professional Land Surveyor: NC

Phil Fowler is a U.S. Army veteran, who has 30+ years of experience in many facets of land surveying, including topography, boundary, ALTA/ACSM Land Title Surveys, construction, and 3-D laser scanning applications, for public infrastructure, commercial and residential projects.

Phil began his surveying career as a rodman for Santee-Cooper (South Carolina Public Service Authority), after graduating from Summerville High School in 1980. He has held every traditional surveying position, in both field and office settings. In addition to his broad-based knowledge of surveying principles and practices, he is widely known for his attention to detail.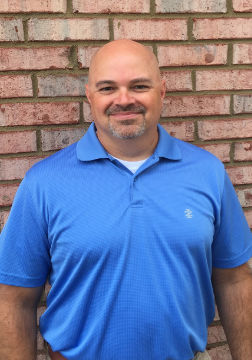 Michael Lester, PLS
Project Manager
University of Connecticut
Capital Community College
Licensed Professional Land Surveyor: CT

Michael Lester has more than 18 years of land surveying experience, including roles as a survey technician, crew chief, project manager, and surveying department manager for a municipality. In addition to his comprehensive knowledge of field to finish surveying practices, Michael has extensive experience with property records research, platting and ALTA/ACSM land title surveys. Involved in a number of CES projects in both North Carolina and South Carolina, he is currently responsible for the management of a wide variety of task orders through an annual on-call surveying contract with Charlotte Water, including the location and mapping of all commercial water meters and backflow preventers inside the I-277 corridor.
Geomatics & SUE Services

Land Surveying
Boundary Surveys for Acquisition, Easements & Disputes
ALTA / ACSM Land Title Surveys
Platting & Parcel Monumenting
Residential & Commercial Subdivision
Design & Construction
3-D Scanning
Topographic Surveys
Utility and Transportation Route Surveys
Construction Staking for Residential, Commercial & Public Infrastructure Development
Mapping Control Surveys
Utility Inventory Surveys
As-Built Surveys
---
Locations
Charlotte, NC
Two Metropolitan Area Offices:
Denver, NC | Fort Mill, SC
Columbia, SC
Our Environmental Division provides a full complement of assessment, remediation, design, management and compliance services to governmental, commercial and industrial clientele.

From Phase I Environmental Site Assessments and Property Condition Assessments, to UST and AST management, soil and ground water contaminant remediation, industrial cleanup and compliance, water resources engineering and permitting, our team can help your organization navigate the often complex and dynamic matrix of environmental regulation.

CES Group's Environmental Division staff is exceptionally well-trained and experienced in the disciplines of engineering, geology, hydrogeology, biology and chemistry. In addition to a high level of technical expertise, we understand the practical aspects of environmental management in today's business climate.


See how our rich history in environmental science can help your organization navigate complex environmental regulations.







Interested in joining our growing Environmental division? We're currently recruiting for this team – learn more in Careers.
Greg Hans, PMP
Division Manager
BS Environmental Studies, University of Massachusetts at Amherst
Certified Project Management Professional (PMI)

Greg Hans is a capable and experienced environmental scientist, whose 21+ year career has been focused on site assessment, monitoring, remediation and regulatory compliance, supported by broad knowledge of state and federal environmental regulations, rules and policies. His technical expertise and core strengths span the full range of environmental consultancy operations and management, from the performance and documentation of field services, through technical report preparation, communication and coordination with regulatory agencies and clients, project planning, budgeting, forecasting and tracking, direction and management of personnel, safety and loss prevention, and business development. His professionalism and business acumen are enhanced by learning agility and the proven ability to creatively solve complex problems.

On the basis of his training, experience and successful passage of a comprehensive written examination, Greg has earned internationally recognized certification by the Project Management Institute, as a Project Management Professional.
Environmental Services

Facilities
Site Assessment & Remediation – Phases I, II & III
Property Condition Assessment
Industrial Auditing & Compliance
Cleanup & Decommissioning
Waste Stream Management
Spill Prevention, Control & Countermeasure (SPCC) Plans
Health & Safety Plans
Soil, Ground Water & Surface Water
Leaking Underground Storage Tank (LUST) Sites
Above Ground Storage Tank (AST) Sites
Dry Cleaning Facilities
Landfills
Brownfields & Industrial Sites
Investigation, Modeling, Remediation, Closure & Trust Fund Reimbursement
Wetlands Management
---
Locations
Charlotte, NC
Two Metropolitan Area Offices:
Denver, NC | Fort Mill, SC
Columbia, SC
CES Group is an experienced provider of professional services to government entities, including municipal, county, state and federal agencies, as well as to government contractors.

As a certified Woman-Owned Small Business (WOSB) enterprise, with the additional listed current credentials and certifications, CES Group is well-positioned to assist state and federal agencies and government contractors with fulfillment of their small business and minority participation objectives.

Through a collaborative approach that is individually designed to best satisfy the needs of each project and client, CES Group has assembled successful project teams of outstanding cumulative capability, and is always in search of additional prospective team members who might enhance and expand our own strengths. Whether serving as the Prime Consultant on a contract or as a Subcontract Consultant, CES Group is a small business that brings to the team wide ranging expertise and extraordinary depth of experience in Civil Engineering, Geomatics, Subsurface Utility Engineering, Planning, and Environmental Management services.

For teaming opportunities, please contact Judy Heleine, jheleine@ces-group.net


Federal Certifications
Woman-Owned Small Business (WOSB) - US Small Business Administration
State Certifications
NC HUB (North Carolina Historically Underutilized Business)
NCDOT Prequalified (North Carolina Department of Transportation)
NCDOT DBE, WBE & SPSF (Disadvantaged Business Enterprise, Women's Business Enterprise, Small Professional Services Firm)
VA DBE (Virginia Disadvantaged Business Enterprise)
WMATA DBE

(Washington Metropolitan Area Transit Authority Disadvantaged Business Enterprise, Washington, DC)

SC SMBCC (Small & Minority Business Contractor Certification) WBE

SCDBE

Municipal Certifications
City of Charlotte SBE (Small Business Enterprise) and WBE (Women's Business Enterprise)
Mecklenburg County SBE (Small Business Enterprise) and WBE (Women's Business Enterprise)

City of Raleigh SDMWOB (Small/Disadvantaged/Minority/Woman-Owned Business)
City of Durham SDBE (Small/Disadvantaged Business Enterprise)

City of Charleston WBE (Women's Business Enterprise)
Charleston County SBE (Small Business Enterprise)

CES Group Engineers, LLP - NAICS Service Codes
541330 – Engineering Services
541340 – Drafting Services
541350 – Building Inspection Services
541360 – Geophysical Surveying & Mapping Services
541370 – Surveying & Mapping Services
541380 – Geotechnical Services
541620 – Environmental Consulting Services
541690 – Other Scientific & Technical Consulting
562910 – Environmental Remediation Services
---
Locations
Charlotte, NC
Two Metropolitan Area Offices:
Denver, NC | Fort Mill, SC
Columbia, SC