We create physical solutions that enhance our natural and structural environments, through a comprehensive understanding of engineering design, landscape architecture and applied science.
---
Our
locally-minded & nationally recognized
team offers three key service disciplines to both the public and private sectors:
---

Decades of experience and the latest tools are coupled with a personal approach and uncommon attention to the unique aspects of each project.

Our public and private sector clients demand exceptional performance and value from providers of professional services. We deliver intelligent and cost effective solutions to these challenges, while improving, protecting and restoring the quality of interaction between people and their environment.


Thank you for visiting, and please contact us for assistance with your next project.



Improving. Protecting. Restoring.
Recent Highlights
---
11.22.2020
While CES has provided subsurface utility engineering (SUE) services since 2015, including a large project at Fort Bragg, we are expanding these capabilities with substantial equipment upgrades and the addition of an experienced SUE Operations Manager, Terry Worley.


---
10.15.2020
NCDOT's 26-mile I-77 HOT Lanes, the state's first P3 project, will be completed in late 2020, with CES having provided environmental, land surveying and civil engineering services as a prime consultant to the design-build contractor for the past 5+ years.


---
---
7.15.2020
CES is delighted to announce an expansion of our offering enabled by the arrival of Augustine Wong, PLA
, Owner of
CMW Design Strategies
. Augustine, or Auggie as many friends and clients know him, is joining forces with CES to lead our newly created
Design Services Division
, which provides landscape architecture, urban design and transportation enhancement services, as well as comprehensive civil engineering design and construction administration services.
---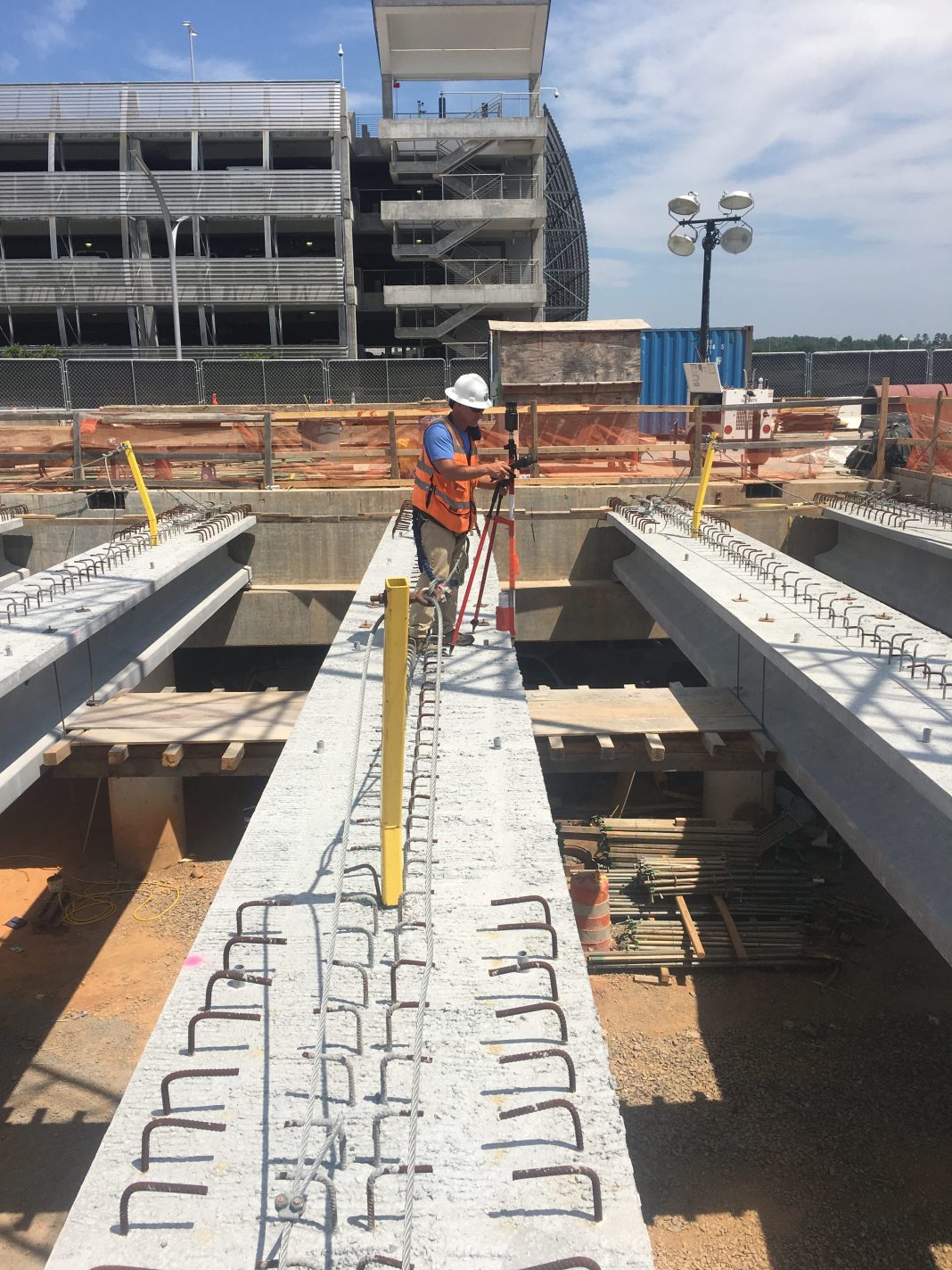 A nationally recognized & locally-minded team, we've earned our reputation as Charlotte's Premier Land Surveyors.







Interested in joining our growing Geomatics team? We're currently recruiting survey crew chiefs and field personnel – learn more in Careers.